I'm a dirty girl next door who loves having all of my curvy body enjoyed & worshiped. I was given the title "ScatGoddess" by my panty worshipers over 14 years ago, who still serve me to this day!
Location: USA
Age: 43
Height: 5'4"
Weight: 180 lbs

Hair Color: Brown
​
Favorite Foods: Steak, Ahi Tuna, Loaded Baked Potato, Salad, Fettuccini Alfredo, Mac & Cheese, Vegetables, Fruits, Nuts, Ice cream, Dumplings, Fried Rice, Chicken Pad Thai, Fried Chimichangas, Curry, Pizza
Favorite Drinks: Water with Lemon, Hot Tea, Sweet Iced Tea, Coffee, Bai Drinks, Energy Drinks, No Alcohol
Eye Color: Hazel

Bra Size: 38D
​
Panty Size: 8
Dress Size: 14

Shoe size: 8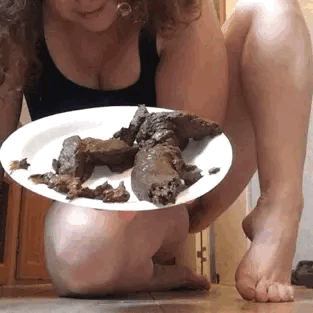 Do you have what it takes to consume all my shit?




Come serve in my presence to be solely used as my toilet, nothing else, only consuming only what I feed you.

It turns me on the most to film and photograph during toilet sessions. I am not looking for sex. You must be able to travel to me in GA. $400 deposit to book & begin planning your upcoming session.

Deposit is non-refundable and is taken off total cost of your session.

Please email references of other Dommes you've visited. I want you hungry to eat all of my hot Goddess shit from my curvy body!




Eat It All &

Don't Waste




Any Of My Precious Shit!